Spiral Conveyor Solutions
Replacement Wearstrip for Spiral Conveyors :
We have Bar caps for every spiral need. A wide selection of vertical cage bar covers are available. 
Baking Beef & Pork
Frozen foods produce
seafood bottling & canning
Packaging Dairy & Ice Cream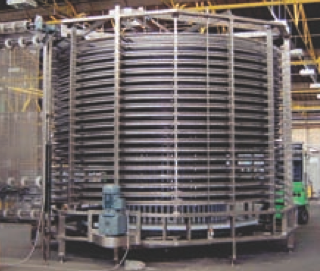 These low friction, wear resistant UHMW covers are designed to fit around various sizes of cage bars. Custom or Standard take-up pulleys, tensioners, idlers and sprockets are available for various spiral systems.  
We are specialised in :
Replacement Wearstrip for Spiral Conveyors 
Replacement Bar Caps
Replacement Cage Bar Covers